John Tallis is considered to be one of the most renowned English cartographers and publisher of the 19th century, despite producing only one atlas.
The Illustrated Atlas of the World was published for the 1851 Great Exhibition, and his maps are considered to be the last of the lavishly decorated and ornamental maps, works of art as much of geography.
John Tallis
(1818 - 1876)
These maps, which were drawn and engraved by John Rapkin, were first brought together within The British Colonies (1849), which included many of the maps subsequently included in the Illustrated Atlas.

Tallis also produced a series of street views of central London that are breathtaking. His images showed detailed views of the streets using the facades of the buildings. These street views are much like we use Google street view today, giving us a sense of what the city looked like in the early Victorian era.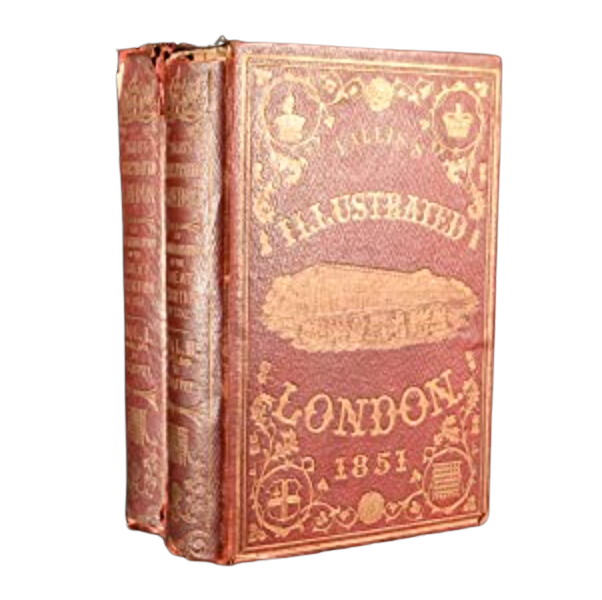 In 1857, he offered to purchase The Illustrated London News from Herbert Ingram. His approach was rejected, and he set up The Illustrated News of the World in competition. This proved to be an ill-timed investment which resulted in his bankruptcy in 1861, and by 1875 he was reduced to mortgaging his furniture.
He traded under various names including L Tallis, Tallis and Co, John Tallis & Company, and later the London Printing and Publishing Company which also published many decorative steel engraved views and portraits featuring Tallis's trademark decorative borders.
Tallis was born in Stourbridge, Worcestershire in 1817, and moved to London in about 1841.
A blue plaque commemorates his final residence at 233, New Cross Road. He died in 3 June 1876.
From Our Tallis Collection