Our unique product has been meticulously crafted with great care and attention to detail.

✶ All Maps and illustrations are linen-backed by hand.
✶ Printed on Archival Matte Paper.
✶ Quality Epson pigment inks used. Fade resistant.
✶ Maps are folded and fitted into a hand wrapped marbled slipcase.
✶ Illustrations are rolled and posted in a sturdy cardboard tube.
✶ Print dimensions are approximate due to hand cutting. Select sizes from the menu.
✶ Colours may vary due to monitor resolution.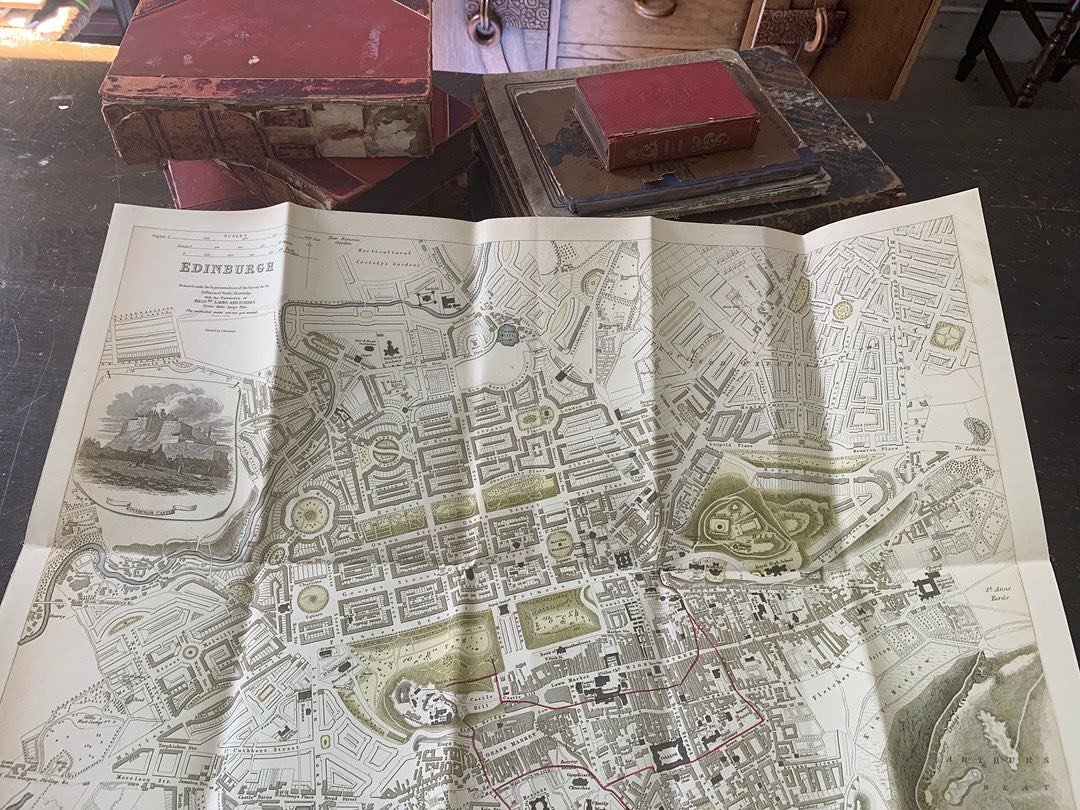 Linen backing provided several benefits to cartographers and map enthusiasts:
✶ Preservation: The technique helps protect paper maps from further deterioration by providing a stronger and more stable support.
✶ Sturdiness: Linen backing makes maps more durable. This prevents tearing during handling and storage.
✶ Display: Backed maps are easier to frame and display due to their enhanced stability and ability to lie flat.
Old Maps Limited has built a strong reputation for delivering high-quality products and exceptional customer service. Our dedication to craftsmanship and innovation has allowed us to thrive in a competitive market, and we have consistently received positive feedback from our loyal customer base.
"We have confidence in our products and we offer a 100% money-back guarantee if you are not satisfied with the item".